In this, my first article for Master Roofers UK, I will run through some of the points contractors should be looking for and checking, prior to and during the installation of the roof. You may think that most of this is obvious, but only very recently I was called upon to provide a fixing calculation for a roof that had already been installed, with many of the tiles laid unfixed (see fixing specifications below) and comment on a patchy roof (see mixing tiles below). Faults found post-installation can be, and usually are, extremely costly to rectify, so it is worth spending a little extra time to make sure everything is in place.
Checking materials on arrival
It is important to inspect products that arrive on site to ensure that they conform to the project specification. Potentially, there could be a serious financial risk to the roofer if materials are installed without having been checked; only to find out later that the wrong products have been used or there is a quality issue. It is surely better to report any issues prior to installation, rather than install the tiles in the hope that no one will spot any problems. Roof tile manufacturers go to great lengths to check and maintain the quality of their products as they are manufactured, as well as protecting the products to minimise the risks of handling and transportation damage. Even so, occasionally, something can go wrong, so it is worth inspecting the tiles and fittings prior to installation.
Mixing tiles prior to installation
Most manufacturers recommend that tiles be mixed from several pallets prior to installation. This is important for all products, whether they be clay, concrete, fibre cement, reconstituted slate, or natural materials, to achieve the ultimate finish on the roof.
It is also important to check the batch numbers on the tile pallets. Ideally, all the tiles on a single roof should come from the same batch; generally, manufacturers will usually deliver from a single batch, but sometimes if tiles have been stored; for example, in a stockist's yard, they may come from more than one batch. This may not be a problem, provided the tiles are checked and randomly mixed on site.
A commonly reported problem regarding mixing is the lack of facilities on site; for example, there may only be room for a single pallet to be loaded onto the scaffold bay at a time. I can only recommend that this be discussed with the site management prior to work commencing.
Checking quality during installation
Of course, occasionally, a fault may only become apparent once installation commences. If this happens, it is better to stop work and report the problem immediately, rather than waiting until the roof is completed. Manufacturers and suppliers will generally respond with urgency in these situations to minimise any potential delays.
Fixing specifications
I cannot over-emphasise the importance of obtaining a roof tile manufacturer's written fixing specification. Apart from making sure that the roof is secure and installed in compliance with BS 5534, site supervisors and inspectors will want to see the specification. In any case, a fixing specification should be obtained when tendering for the work so that the method of installation, such as nailing and clipping, can be factored into the tender price.
Architectural specifications
Although roof tiles are generally installed following the tile manufacturer's technical data, it is still worth checking that there are no special architectural instructions, such as, for example, an increased headlap on an exposed site, or a superior underlay installation where there is a long rafter length.
Ensure that the correct products, as specified, are used; in particular, the accessories and systems. Although there are many variables when it comes to ancillary products, using substitute products may have an impact on the performance of the roof and could void the manufacturer's product or specification guarantee.
Planning work progression
For health and safety reasons and to prevent damage to laid tiles and slates, plan the work progression to avoid walking or working directly on the tiles or slates; roof tiles and slates are simply not designed to be walked on. If possible, plan work to bring hips, valleys, ridges, and hips through as work progresses and stand on the tile battens directly over rafters.
Where access over the laid roof is unavoidable, roof ladders or crawling boards should be used, packed with a compressible material to spread the load, and protect the roof covering. This is particularly important, bearing in mind that every tile must be mechanically fixed, which makes the removal and replacement of a damaged tile quite difficult. Further guidance is given in BS 8000-6: Workmanship on building sites, and the HSE document HSG33 Health and safety in roof work.
In summary: –
Check that the products supplied are consistent with the specification and are of acceptable quality – report any problems before work starts
Ensure an even and consistent finish is achieved on the roof by mixing slates or tiles from several pallets
Follow the specification and manufacturer's fixing instructions
Plan work to avoid or minimise access over laid tiles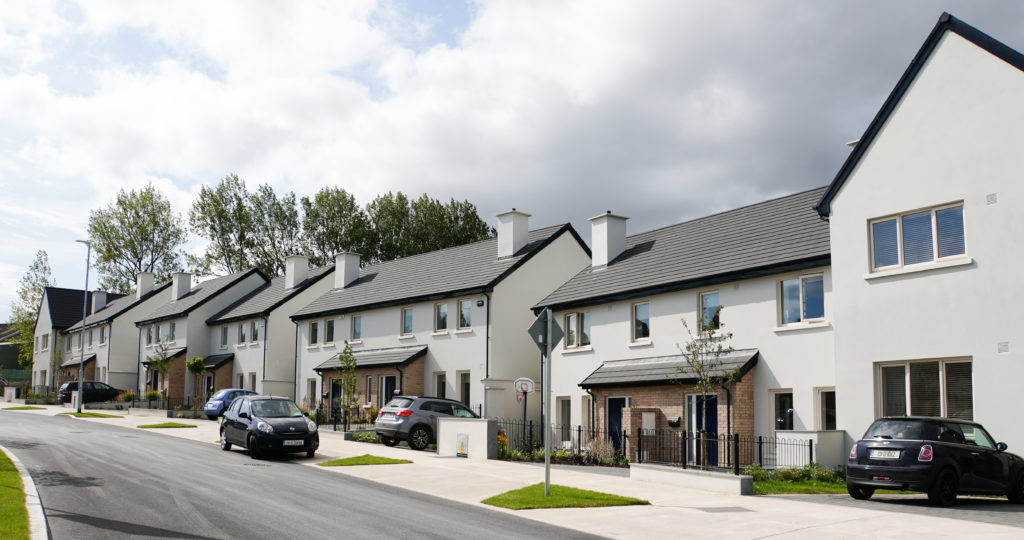 John Mercer: April 2022