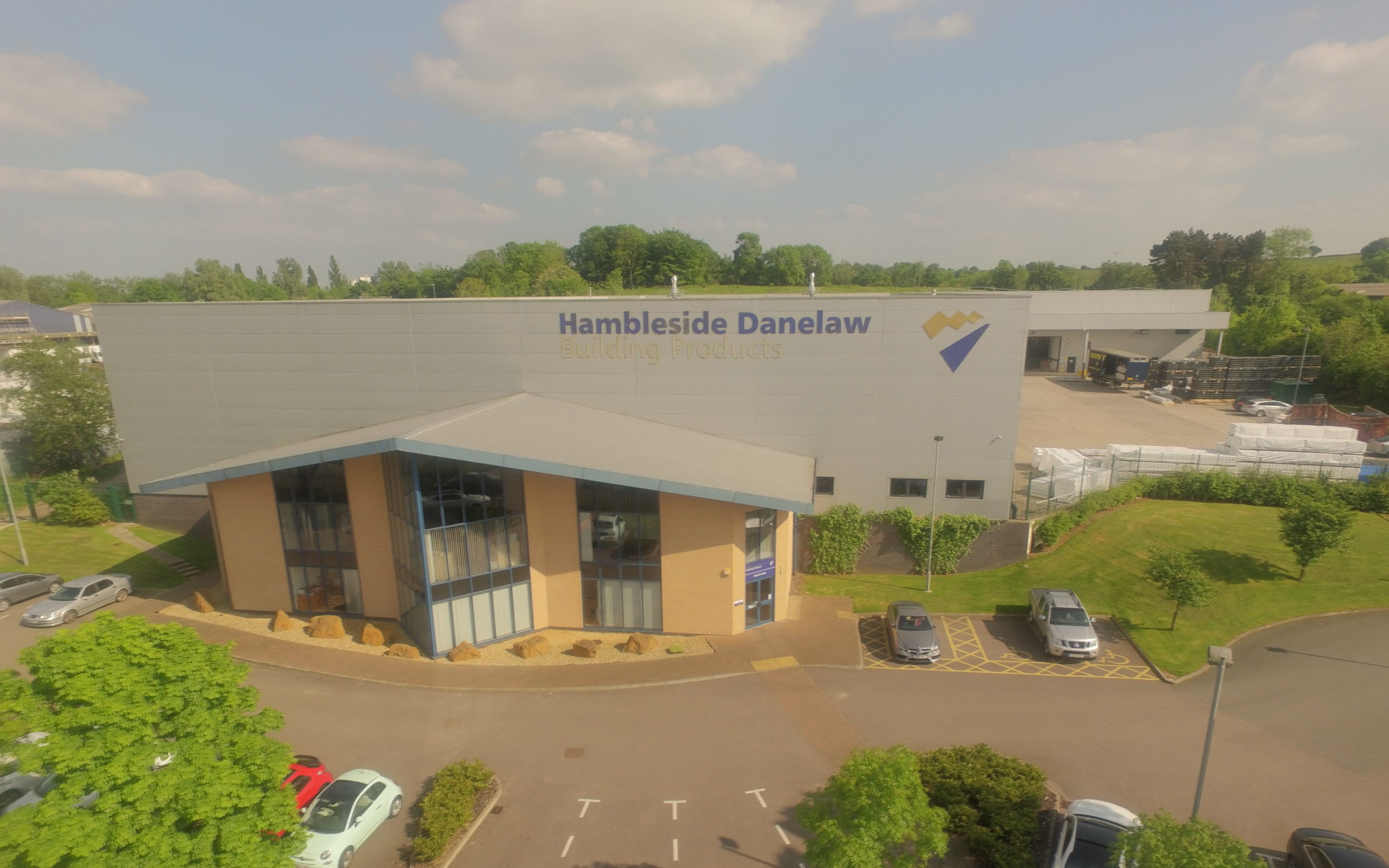 Hambleside Danelaw have been manufacturing GRP roofing products for over 45 years, with innovation at the heart of their ethos. With some employees having worked for the company for over twenty years, the business is committed to ensuring only the best quality products are manufactured at their state-of-the-art facility in Daventry.
Consisting of three divisions, each focused on a roofing sector, Hambleside Danelaw are best placed to offer a range of products for a variety of projects:
Danelaw is the pitched roof division which manufactures GRP and polycarbonate ancillaries such as ventilators, flashings, valley troughs, and our patented Bonding Gutter®.  Danelaw also stock roofing underlays suitable for UK wind zones.
Dryseal is a flat and low-pitched GRP roofing system.  Installed by approved contractors across the UK, Dryseal is tried, tested, and guaranteed to last 20+ years.
Zenon' GRP rooflights are used on commercial and industrial buildings, and diffuse daylight throughout the building
Hambleside Danelaw have developed ground-breaking new products such as the MidVerg®, which was launched in 2021 and is a dry fix verge system compatible with all flat intermediate gauge single-lap interlocking tile types.  Other innovative inventions that they have developed include the patented InVerg®, the CON6+, the Bonding Gutter®, and our unique honeycomb Insulator which is used in Zenon rooflights.
To learn more about Hambleside Danelaw's product range, take a look at their website, or get in touch with them on 01327 701 900.