Back in 2020 we were contacted by Danny and Debbie Knight from Manchester who were keen to put their son Mark on a course with us at the NCTS/Master Roofers Training Academy in Salford.
Mark who at the time was just 14 had left the standard school system to be home taught by Debbie and Danny.
Having seen his dad Danny working as a roofer as he was growing up, Mark wanted to follow in his dad's footsteps and was extremely keen to learn with us at the academy.
Mark first came and did a 5 lead welding and bossing course with us and was the star of the class, completing flawless welds and superb bossed pieces within the week.
Mark then got a work placement with a local roofer where he has been gaining valuable site experience.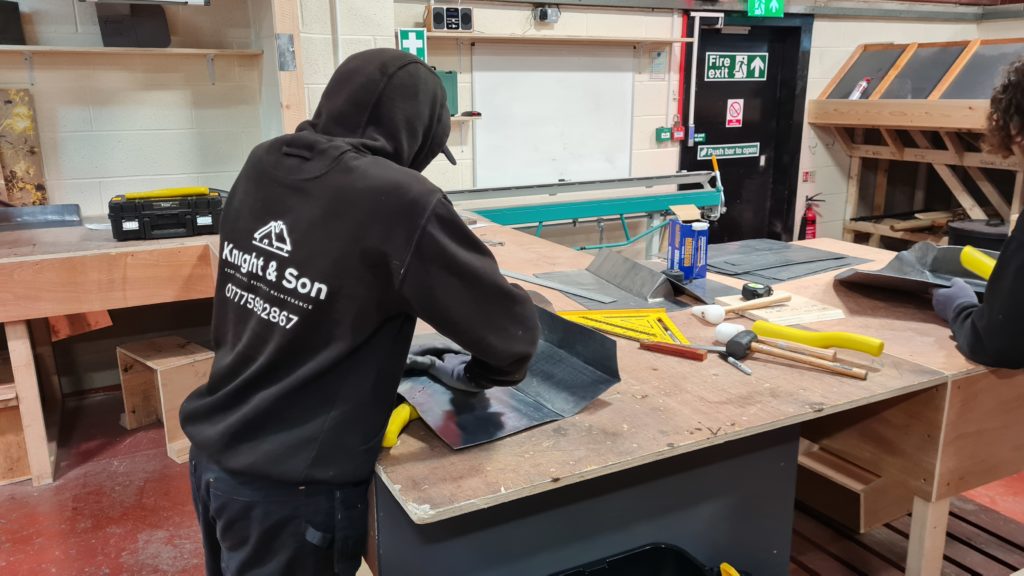 In March this year NCTS, Master Roofers and the roofing contractor paid for Mark to complete our 5 day essential slating and tiling course and once again, aged 15, Mark was keeping up with the other students and even put a diamond pattern in the slate roof he completed.
At the end of the course, Mark Chandler from Lagan Building Supplies met with young Mark and handed him a voucher for a further weeks training with us which Mark is now planning to use to complete the leadwork pathway course with us, which will gain him an NVQ level 3 qualification.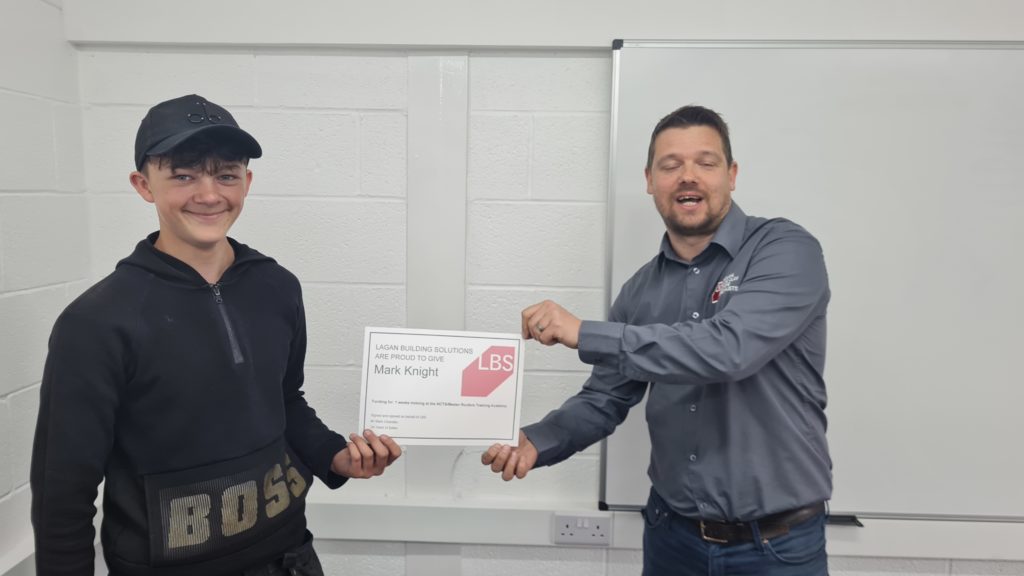 We wish Mark the very best of luck with his training and his career as a roofer.
You can find out more about the training we offer at the training mini site on our website here.
Or alternatively you can email us at training@masterroofers.co.uk