This year has been a fantastic journey for the training centres and we have been able to pass on some skills and expertise to students which has never been offered in the UK before.
One UK first was the ornate slating course which took place in Salford in August.
Students were mentored in the art of ornate slating, precision cutting of slate and the design factors involved in completing an ornate project.
One of the students Russell Blackaller had this to say about the course…
"I have thoroughly enjoyed the week long course, it has given me much more confidence in making ornate slating part of my skillset and to offer it to customers now as part of my work portfolio.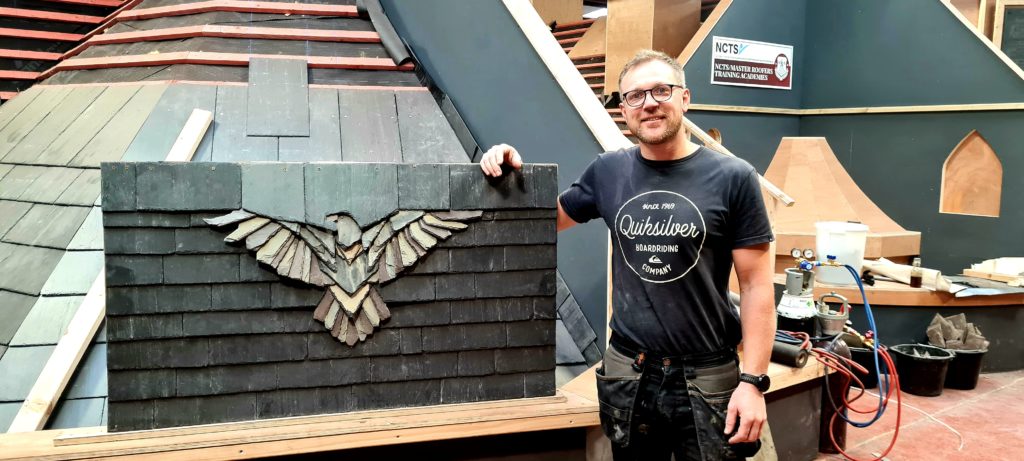 Just a few weeks ago we also held a lead casting course at the Hoddesdon centre, taught by Master Leadworker Nigel Johnston.
The course was a big success with some incredible completed pieces including a 2 tier water feature made entirely from lead.
We are immensely proud to be able to deliver this level of training and we thank our expert tutors for the fantastic work they do.
To find out more about training with us, you can visit the training mini site here
Alternatively you can email us at training@masterroofers.co.uk to find our more info or book onto a course with us.